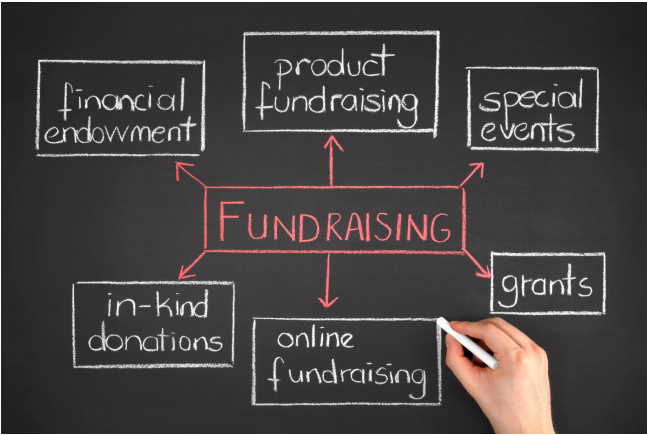 Join us this winter via Zoom for our FREE Fundraising training series!
Building your fundraising skills and knowledge is key to ensuring the effectiveness and sustainability of your work. Covering a wide range of topics, our Fundraising series aims to help build your organisation's capacities, enabling you to secure the funding needed to deliver for your communities and users.
Please note, spaces may be limited to one person per organisation, depending on demand.
Developing a Fundraising Strategy
It is essential to have a well thought out plan on how you are going to fund your organisation.
During this session we will look at techniques and tools you need to create your fundraising strategy, equipping you to make informed income decisions for your organisation.
REGISTER HERE
Developing your Earned  Income
Exploring opportunities for earned income can make a critical contribution to the availability of unrestricted funding for your organisation.
This beginners session will introduce the concept of earned income, and cover the key barriers, opportunities and other important considerations associated with this funding stream.
REGISTER HERE
Open for booking next year:
Monitoring and Evaluation: The Basics of Impact
Monday 15 January 2024, 10:00 AM to 12:00 PM
Effectively demonstrating your impact to key stakeholders including donors, grant makers, partners, the media, general public, and your board is essential for securing ongoing support for your work. This session will cover the basics of impact monitoring to help get your organisation started.
Understanding and Evidencing Need
Tuesday 23 January 2024, 10:00 AM to 12:00 PM
It is essential to know the needs of your community and be able to communicate these to funders, volunteers and partners. Needs are often all too obvious to us, but evidencing this to others can be tricky. This session will cover key questions to understand need, and how this can be articulated to inspire external parties. 
Winning Grants from Trusts and Foundations (two-part session)
Thursday 22 February 2024, 10:00 AM to 12:15 PM and
Thursday 29 February 2024, 10:00 AM to 12:45 PM
With trusts and foundations representing a major source of income for organisations, it is crucial to understand what they are looking for and what puts them off. This session will help those with some experience of trust fundraising to add quality and strategy to their approach and to gain insight into the mindset of funders. 
These training sessions are for representatives of local voluntary and community organisations that operate in the borough of Kensington & Chelsea. They are not open to members of the public.
KCSC operates a cancellation policy, please read our terms and conditions.