What support can KCSC offer my organisation?
Through our programme, Kensington and Chelsea Together, KCSC supports voluntary sector organisations to become more inclusive and representative of their service users and the wider community.
This tailored support may include facilitating equality, diversity and inclusion audits (from staff to board level), reviewing relevant organisational policies and procedures, supporting the development of community engagement plans, providing guidance or training on topics such as inclusive recruitment, and more. Contact us to find out more and get involved:
Email [email protected] | Tel. 020 7243 9802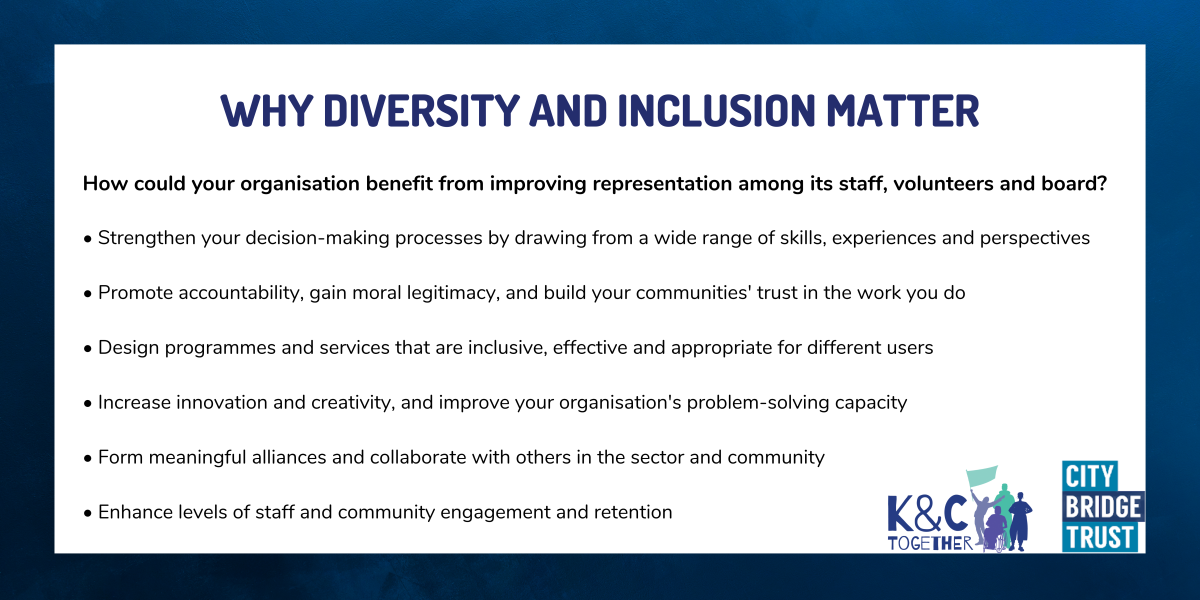 Leadership Resources
Click here to access resources on: Diversity in Recruitment, Inclusive Governance, Unconscious Bias
EDI Resources
Click here to access resources on: EDI in the Charity Sector, The Value of Lived Experience, User & Community Engagement
For Residents
Learn more about getting involved in local charities and community groups, and how the K&CT programme can support you.