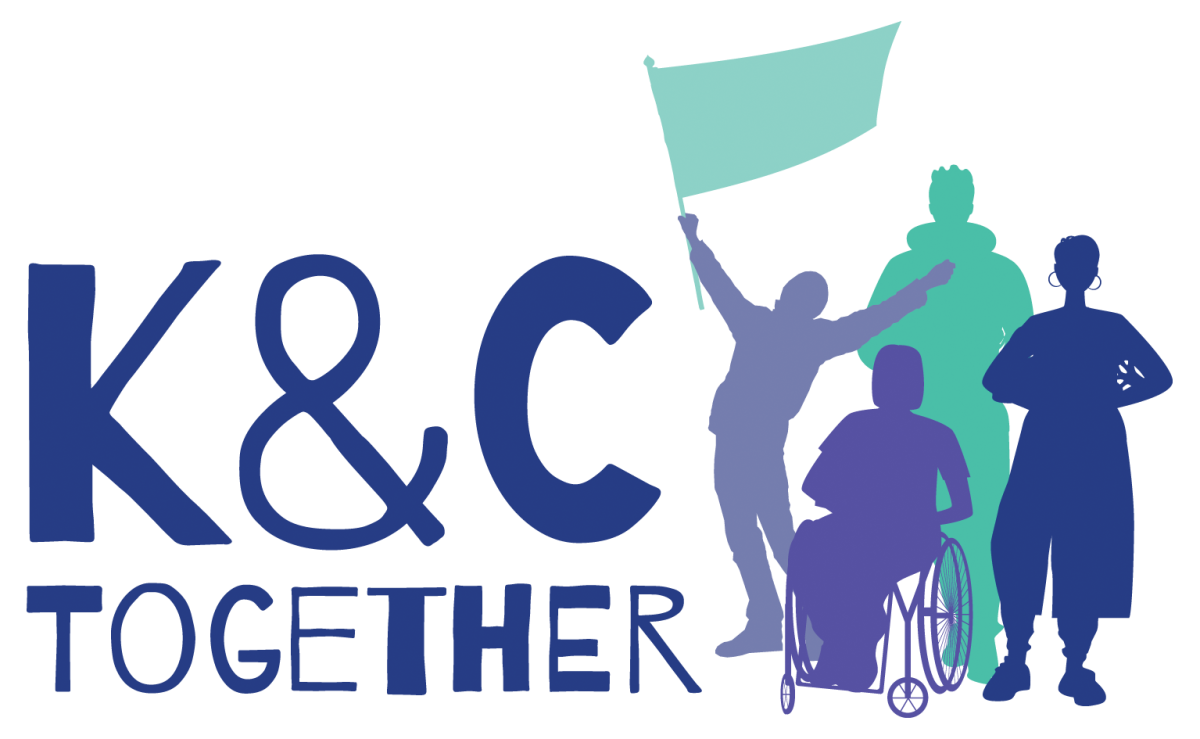 Get skills, knowledge and support to harness your life experiences and influence decision-making in your community.
Do you want more say in how services and projects in your area are run? Learn about becoming a trustee, volunteer or decision-maker within a local charity, social enterprise or community group!
The Kensington and Chelsea Together programme connects local charities and services to the communities who use them, working towards a more accessible, people-centred voluntary sector in the borough. We provide tailored information, support and training to local people who want to use their voices to inspire positive change.
By bringing your unique skills and experiences into spaces where decisions are made, you can empower organisations to live their values and ensure their services meet community needs. If you would like to know more about how the voluntary sector works, and what it means to take on a decision-making role such as Trustee of a Board, get in touch to arrange an informal initial chat:
Email [email protected] | Tel. 020 7243 9802
Join the Kensington & Chelsea Together Programme to…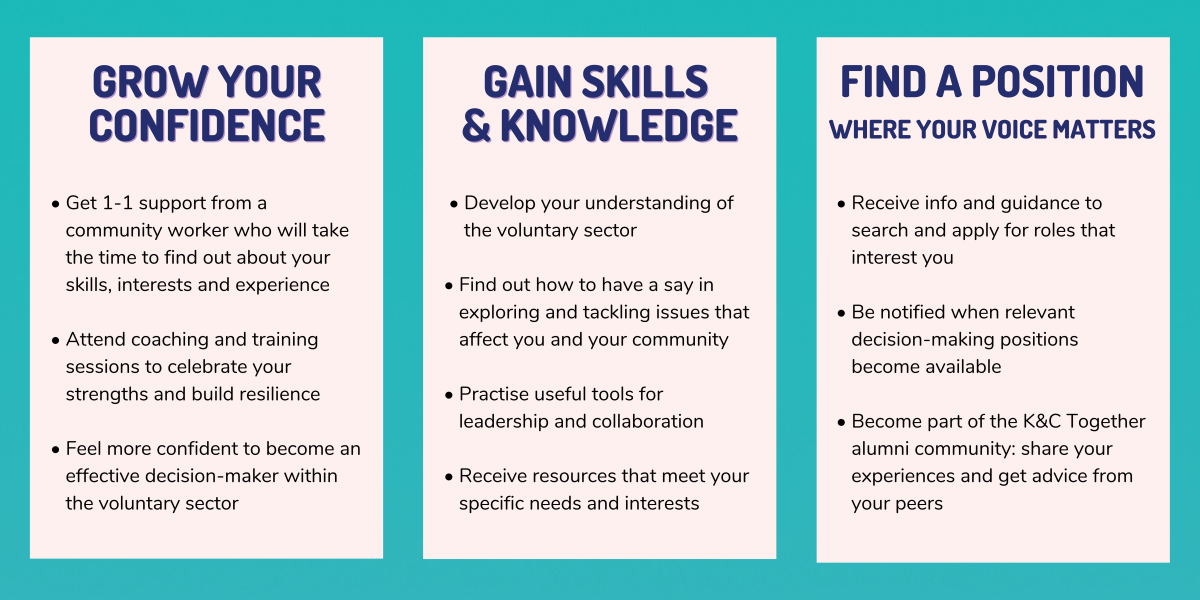 Useful Resources
Click the links on this page to get access to a range of useful resources introducing the themes of the K&C Together Programme
Enquiry Form
Make an enquiry about the K&C Together Programme
For Organisations
Learn more about diversity, inclusion and local representation, and how the K&CT programme can support your organisation