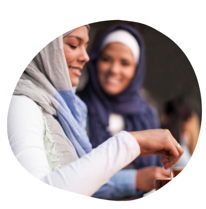 Portobello Business Centre is launching a new programme called Strengthening Abilities.

The Strengthening Abilities Programme aims to support people with learning and physical disabilities and provide them with access to work. PBC will be partnering with local councils, mental health charities and organisations to engage with local businesses to give people with a disability a fair and equal employment opportunity.

There is an initial period of consultation with local organisations and businesses to look into their views, concerns and overall attitudes towards people with a disability.

You can find out more about the programme and complete the survey on the PBC website.