Quarter 1-4 (April2020-March2021)
Case Study 1 – North Kensington Self Care Programme Online Meditation
Ms H said that she found that the techniques suggested by the therapist that she applied throughout the day helped her to be less stressed about perceived / conjured thought strings based on anxiety and prior life events. She could also recognize her reoccurring habitual tendencies more easily, so she could devise alternate solutions instead of worrying and stressing out, feeling overwhelmed. Message received from Ms H: "Hope you are well. The meditation sessions were good and very relaxing. Thank you"
Case Study 2 – Resonate Arts Connect Project
The creative befriender supported SN and her son to join our festive online concert, and it was lovely to see them virtually, joining with the music and chatting together. SN and her befriender continue to call every week and talk about theatre, plays, pets and general news and events. SN said she looks forward to meeting her befriender, and her son hopes they can all go out for a coffee together soon. Our Creative Befrienders programme aims to reduce social isolation and loneliness and connect with people, using arts and creativity as the catalyst. Matching SN with a befriender took a lot of perseverance through cancelled visits and an initial challenging phone call with her son. However the outcome has been very positive, providing a regular weekly social interaction for SN and a chance for her son to "take a break so I can get out for some fresh air but know that she has someone to pass the time and chat with". He also said the calls have been going well and expressed interest in the possibility of joining a group in the future.
Quarter 1-3 (April2020-December2020)
KCSC adapted quickly to the Covid-19 Pandemic in April 2020 setting up a professional helpline to assist health professionals and other organisations to make referrals and help their clients access local support. Additionally, KCSC supported a partnership between RBKC and the local VCS to provide a local shopping service that supported over 100 residents to receive personalised shopping. The 15 local organisations that deliver self-care services through our three integrated care programmes My Care My Way, Community Living Well and North Kensington SelfCare all adapted quickly during the Covid-19 Pandemic, continuing to offer local residents support. Some face-to-face essential services continued while most moved online or over the phone. All existing clients were offered welfare calls where organisations would call for a chat and if necessary signpost onto other services.
Case Study – Covid-19 service, Telephone Befriending, Carers Trust Thames:
MP is very able and manages most things independently, however, due to her Dementia she has difficulty sorting her post and managing appointments etc…It was believed she would really benefit from someone checking in on her regularly and, knowing that she had someone to call if she needed help. MP was initially referred to us last year and we provided six sessions of face-to-face befriending, which she stated, really helped her. At the beginning of the pandemic…MP was one of … (our) clients and we began calling her each week to check how she was and to offer support with shopping if she needed it. MP reports that at the start of the pandemic, she felt low in mood and isolated, as she was unable to go out and doesn't have anyone visiting her. She now reports feeling happier and states that it is the regular telephone call …that has made the difference. She states that she feels supported and feels that her health and well-being have imporved and really looks forward to having a chat.
Case Study – KCSC Health & Wellbeing team receiving a call from an Occupational Therapist (OT) at Hammersmith hospital (non-Covid service):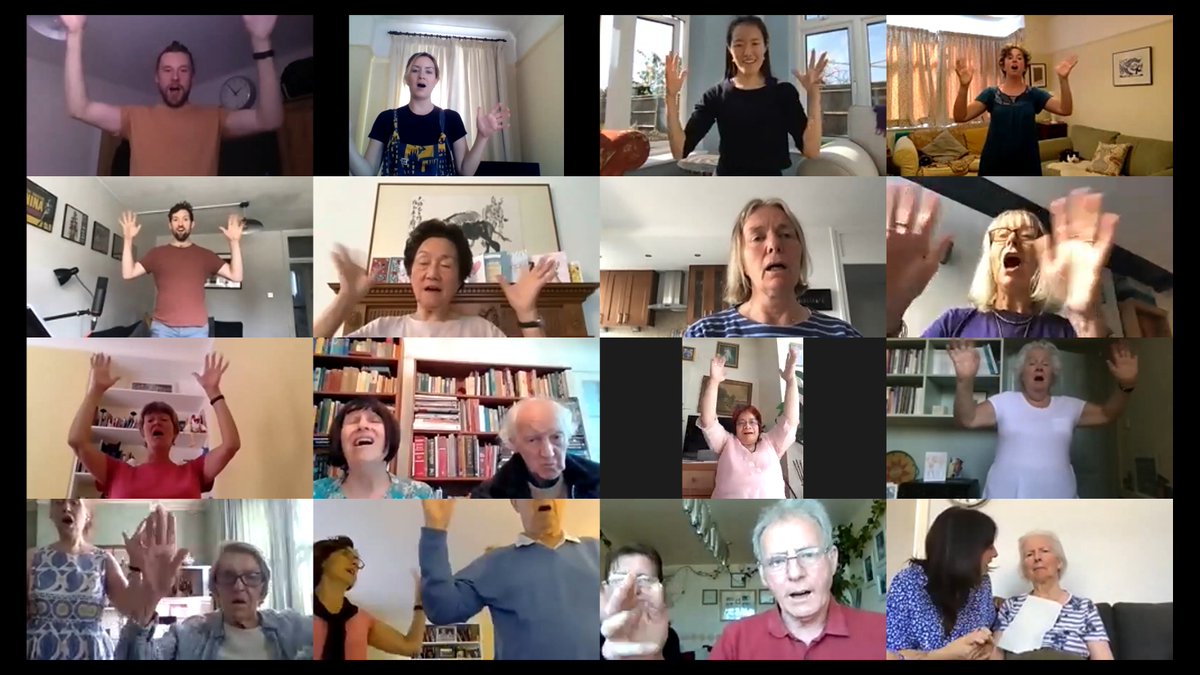 A 90-year-old gentleman was waiting (and hoping) to be discharged from hospital. In order to do so he needed to have a hospital bed installed in his home. To be able to do this, a three-piece suite had to be moved. The OT had called several agencies including social services but they were unable to help. A KCSC staff member called one of the self-care providers who was happy to accept the referral. The patient was on the records of the My Care My Way team at his surgery so they were able to authorise the referral and it was put through that afternoon. Having liaised with the referrer and the neighbour, MSH Health & Wellbeing attended the patient's apartment the next day. They moved the three-piece suite to the patient's bedroom, and re-arranged the living room to make space for the installation of the hospital bed. MSH agreed they would make contact again the next week to complete a formal assessment once the patient was back at home, and try to have a service arranged for dementia 1:1 support.
Quarter 4 (January2020-March2020)
Over 1,000 people were referred to self-care services in 2019/20. Here are case studies from some of those referrals highlighting the impact for local people.
Case Study - Age UK Dementia Support Mrs P 93 years old
Mrs P enjoyed weekly visits from the Age UK Dementia Support service.
During the visits they pursued the client's interest in ballet and dancing as well as reminiscing about the clients childhood. They made an album for Mrs P with information and pictures about the different ballets, which the client enjoys going through. Mrs P was invited to exercise classes and to the memory café which she has started to attend. She says that she is enjoying them. The visits and the activities that she is attending have improved her mood. NHS referrer feedback was that the dementia support service has benefited Mrs P and given her an opportunity to engage with others apart from family members. Her mood has improved and she is much happier. Mrs P enjoys the social environment of the memory café and interaction with people who share the same condition. Her daughter states it has helped her access her interests, like attending a ballet performance with the Dementia Group. Mrs P states she wants to continue to attend the Memory café and looks forward to the weekly visits of the Dementia Support worker.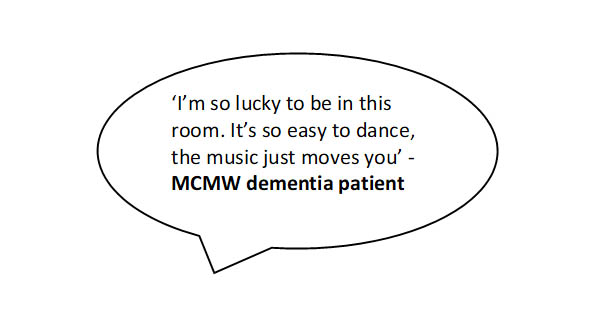 Case Study – Open Age Link Up Mr L 90 years old
Mr L lives alone, and due to various health conditions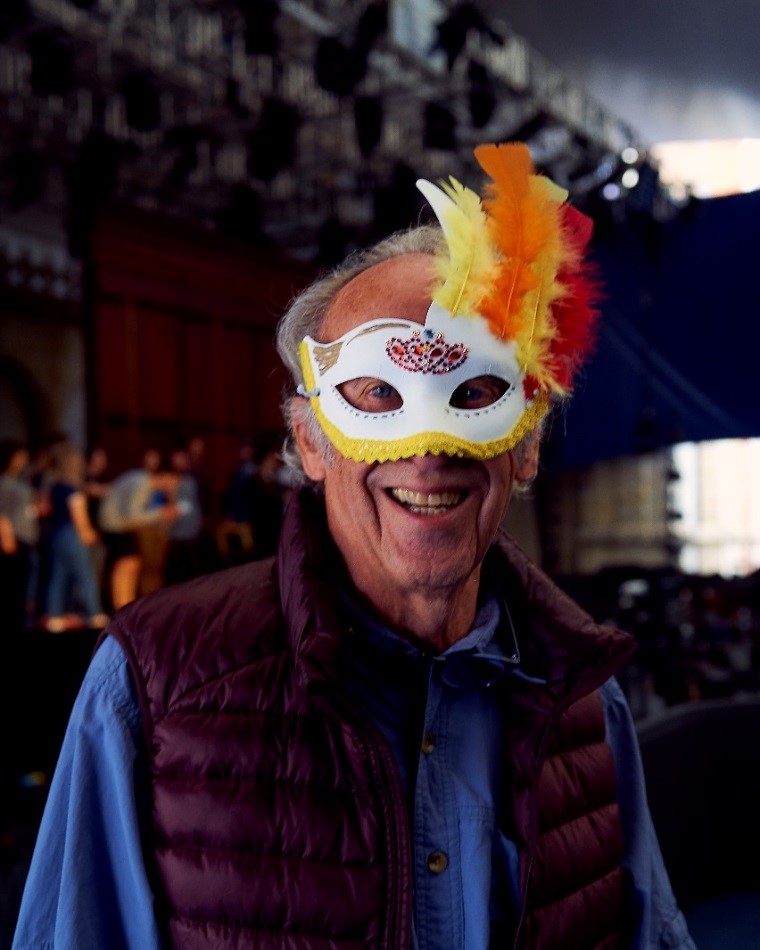 he was becoming more socially isolated and possibly showing signs of memory issues. He had a very active life working as an antiques dealer and travelling the world.
Mr L was interested in Art and attending an Art class, and also joining Steady & Stable. Client signed up to the OA art class and did an amazing drawing which was admired by others there but client was quite self-depreciating about it. It was hard for Mr L to accept others admiring his work. Mr L also went along to a trip to Kew Gardens. Client really enjoyed excursion. "I'll tell you what, it feels great getting out and being part of a group." "I was pushing myself into myself and now I feel like I've come out of my shell." "I feel like I've gone back 40 years. Like I'm in a different body. But I feel like I'm in the present."
Client has since attended an Open age lunch group at a local Spanish restaurant. He has also signed him up for Steady & Stable to help improve balance and fitness.