Submitted by

Zina Serageldin

on Fri, 03/09/2021 - 10:37am

People between the ages of 40-74, might be at risk of developing heart disease, kidney disease, diabetes, stroke, or dementia. A free NHS Health Check can lower this risk and make sure that people stay healthy for longer. It is important that everyone eligible takes up the offer of this health check once every five years.  
The NHS Health Check is a chance to get personalised health advice and access specialist support. The health check-up is FREE of charge and is designed to spot the early signs of high-risk conditions. People will be invited by their local GP surgery if they are eligible.  
Act now and enjoy a healthier life for longer. Click here for more information.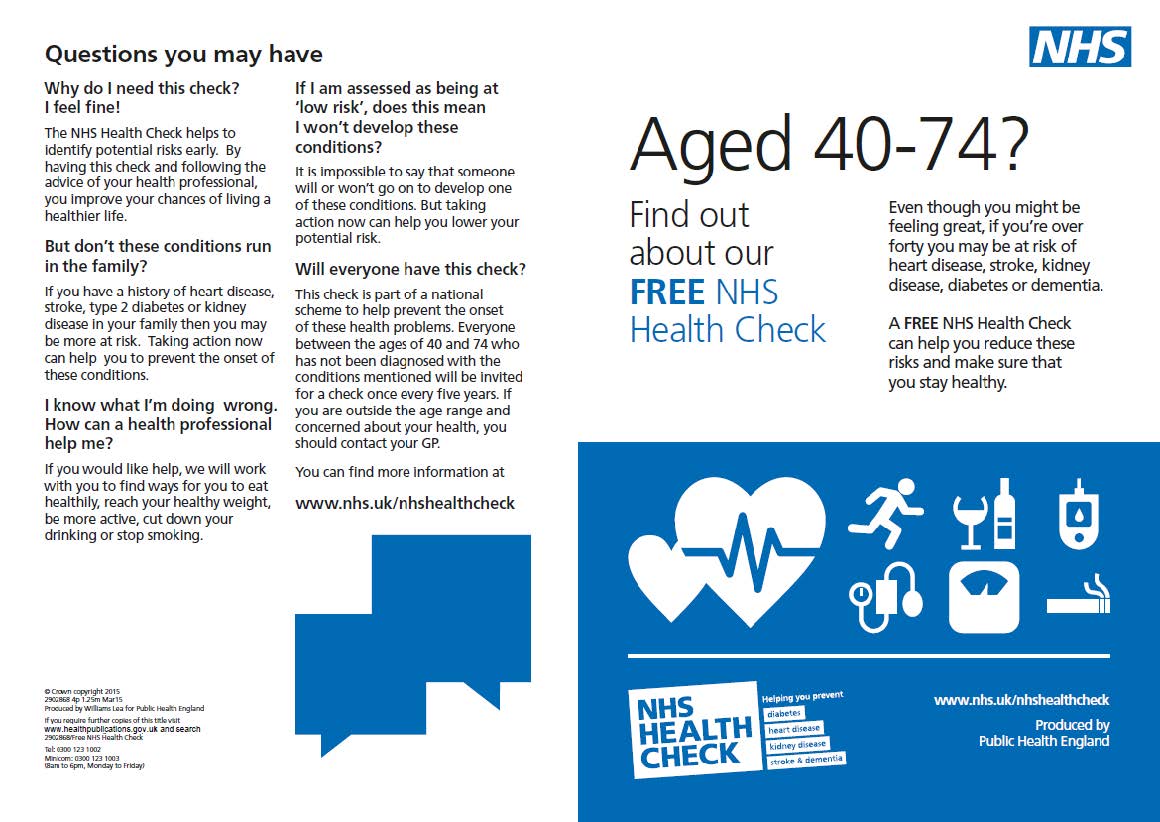 Website: https://nhs.uk/nhshealthcheck
Website: oneyou.rbkc.gov.uk/check-yourself
Unpublished date:
Saturday, 3 September 2022