KCSC's Spotlight articles are produced regularly, each focusing on an organisation working wholly or primarily within the borough. The articles are included in our e-bulletin and on our website. If you would like your organisation to be featured please email info@kcsc.org.uk.
1. What is your organisation's name?
Westway CT
2. Can you describe what you usually do?
Westway CT was founded in 1991 as a transport resource to support our communities and those that work with and live in them. Our many members include voluntary sector organisations, schools, self-help groups and individual residents. Our mission is 'to connect people and places', contributing to improved quality of life through better access to a range of services and opportunities, as well as reducing loneliness, isolation and promoting independence.
Westway CT works across Kensington and Chelsea, Westminster and Hammersmith and Fulham. Its main services are providing affordable and accessible transport for voluntary/community groups and individuals for whom public transport is unsuitable. Our member groups include youth services, youth clubs, nursing homes, disability groups, after school and sports clubs, whereas elderly residents are the charity's main demographic when it comes to our individuals' membership,
Westway CT's main transport offers for individuals are: Shopper/Flexibus and Volunteer Cars services and, for groups, Minibus and Driver Training services. The training provided by Westway CT includes Health and Safety and MiDAS (minibus driver training) along with other industry-specific certifications. One of the projects connected to Training is Drive Time, funded by Campden Charities, which provides free vocational driving licence training to long term unemployed people and people on low income for residents of the old Parish of Kensington,
Since the first lockdown, Westway CT has also worked very closely with foodbank projects and other emergency response initiatives, providing vehicles and drivers to drop off food parcels and move goods from between foodbanks to maximise coverage.
Westway CT also supports other local community groups through its Innovation Fund. The fund provides eligible community groups with either transport credits or Midas minibus driver training for two volunteers. The transport credits can be used to pay for Westway CT minibuses and drivers, while the training will enable groups to use their own volunteers to drive the minibuses, thus reducing the groups costs.
3. Can you tell us how you've had to change your normal services/activities in response to Covid-19?
Like many organisations Westway CT had to adapt its services for lockdown.
As a transport organisation, Westway CT faced difficult challenges when the nation was instructed to stay at home. With many destinations closed, and its main user-group shielding, Westway CT had to adapt in several ways.
While actual use of Westway CT's transport services dropped, our partners in the voluntary sector still needed Westway CT's help. At the height of the first lockdown, supermarkets were struggling to keep up with demand. Many of their shelves were empty, and their online shopping slots were oversubscribed. This meant that many of our elder users were struggling to get essentials. Compounding this problem was the government instruction for older people to stay at home and shield. While this order was for their safety, it had the adverse effect of increasing Westway CT's elderly users' feeling of loneliness and isolation.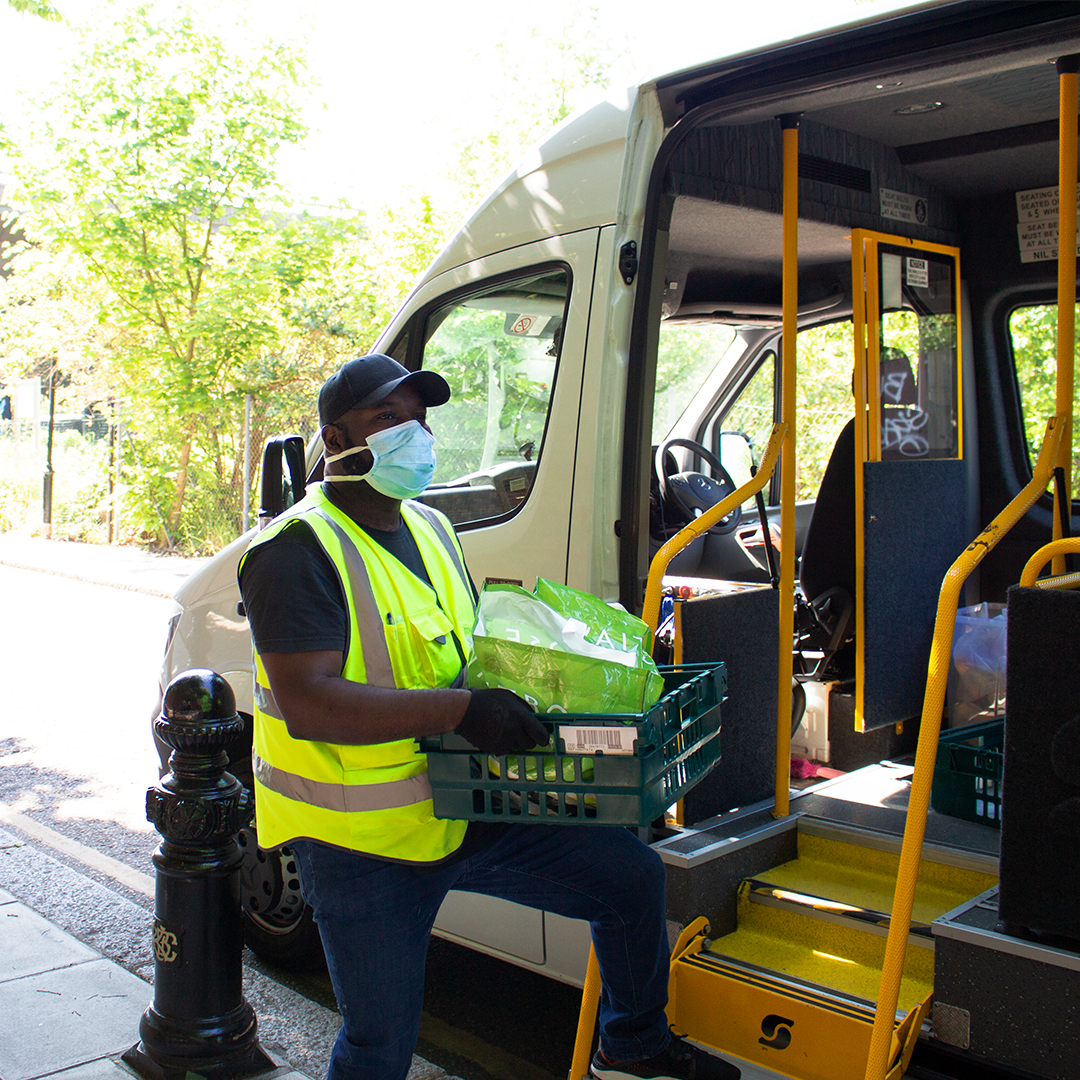 In response to Westway CT's users' and voluntary sector partners' challenges, several steps were taken to adapt to lockdown and the challenges it brought. Westway CT partnered with Age UK Kensington and Chelsea, Al Manaar, Bay 21, North Kensington Community Kitchen, North Paddington Foodbank, TfL and Venture Centre, to deliver food parcels to vulnerable residents In Kensington & Chelsea and Westminster.
The Door-to-Door team regularly called all its individual members to check on their shopping needs as well as their general well-being. This helped many users, as several of them had few if anyone to talk to.
Westway CT also continued its shopper service as there was still demand for it. Yet, this was conducted on a one-to-one basis, with the buses being cleaned after each trip and drivers instructed on wearing masks, keeping distances and additional infection control measures.
4. Tell us of a current achievement or something you're particularly proud of, at the moment?
Westway CT's most recent achievement is the amount of food drops/ deliveries it has been involved in since the first lockdown to vulnerable users in Kensington & Chelsea and Westminster. To date, this amounts to 29,068 food parcels, hot meals and food trays.
Additionally, the Door-to-Door team made 704 'check-in' calls to vulnerable users. In which 2 users were referred to Age UK because of these conversations.
In addition, the Flexibus and the Shopper services took 867 elderly people shopping across Westminster and RBKC.
We have also started a 'leisurely drive' service to help shielding residents to get out of the house. The service is simply a journey with their favourite volunteer to drive round London and give them a bit of a sightseeing tour. The service provides users with the chance to talk to someone and see different places other than the four walls of their home. The service is designed to give users a relief from the prolonged isolation and loneliness they are facing.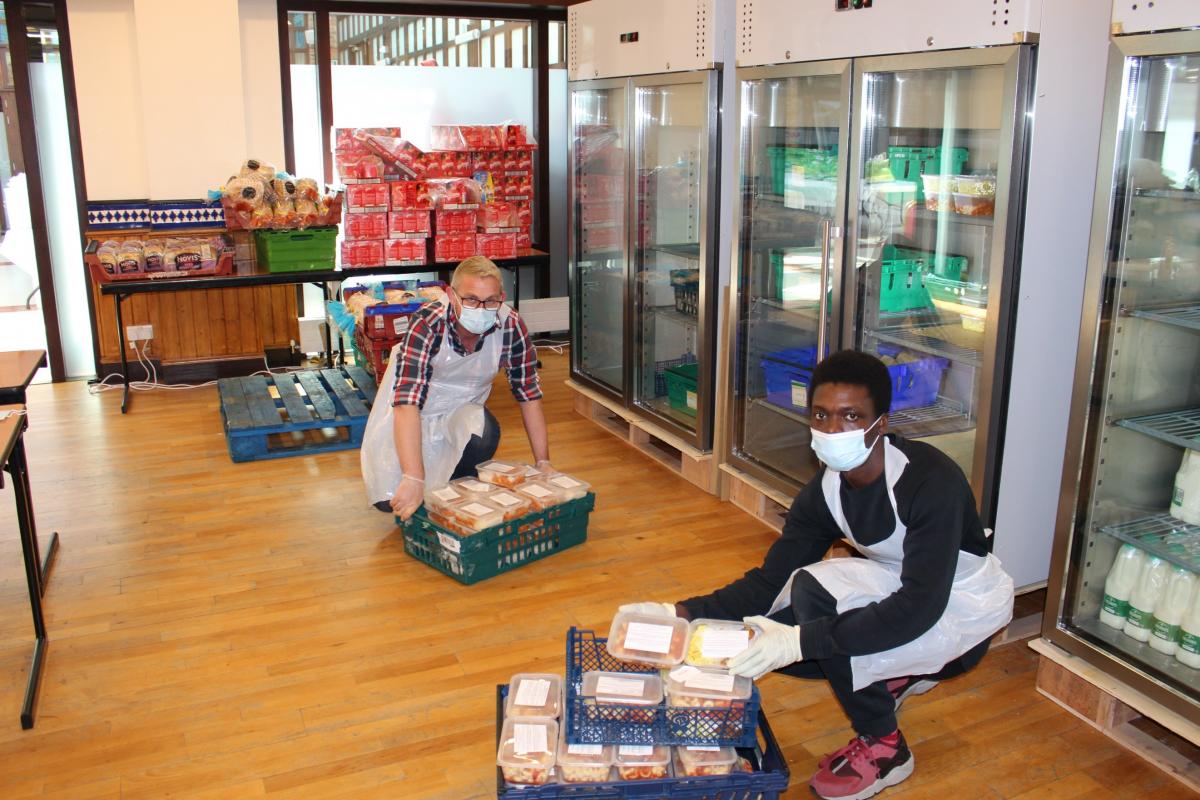 5. Do you have a particular case study and quotes from the current lockdown period?
Quotes:
"There aren't enough words to praise the service."
"[The service] helps me get out of the house and see more than just the four walls of my house."
"The service keeps me mentally alive and gives me the motivation to get out of bed in the morning and get dressed."
Case Studies - Excerpt from Case Study article originally written for Community Transport Magazine Winter addition:
"Before lockdown I went to visit my son and his wife in Somerset at the beginning of March. However, as lockdown hit and both him and his wife had to start working from home, it felt like I was getting in their way. As a result, I checked myself into a local nursing home. Due to lockdown I had to isolate from the other residents for a week. I ended up staying in the care home until June, until my daughter came and picked me up.
Returning to my home, felt a bit like a prison. This is because I have not been out apart from my return trip since March. Thankfully, I have not been completely alone. On top of receiving calls from Westway CT and food parcels delivered by them, my daughter has also stayed with me and I have had cares and cleaners visit. Despite this company, my only real view to the outside world has been through a five by eight window, looking onto a white building. I hoped to be able to go out again by September, but it seems now that this shielding may not be over until after Christmas.
I was grateful for being able to go for a 'leisurely drive' with Westway CT this week. It was quite an exciting trip as I was leaving the house for the first time since March. I was taken out by Meryem the volunteer. As part of the trip, we drove by the Royal Academy of Music. This was like a trip down memory lane for me. I remember studying and reading to the blind soldiers of St Dustins. I also remember passing through Regents Park and remembered happy visits to the zoo. We also drove by the river. I enjoyed seeing the weeping willows line the river.
Talking to Meryem in the trip we ended up comparing notes on how we had both come to England at the age of sixteen. It was interesting to find out how she came from Turkey so had the extra challenge of learning English.
Overall, I was surprised how much I enjoyed just being able to go for a drive. I found that in the drive I was excited and enjoyed the trip a great deal. It was a real treat to be able to go out for a change of scene. I am grateful to Westway CT for their services and help throughout lockdown. I plan to go on another 'leisurely drive' again soon."
Please visit WestwayCT website for more information.