KCSC's Spotlight articles are produced regularly, each focussing on an organisation working wholly or primarily within the borough. The articles are included in our e-bulletin and on our website. If you would like your organisation to be featured please email info@kcsc.org.uk.
1. What is your organisation's name?
Volunteer Centre Kensington & Chelsea (VCKC)
2. Can you describe what you usually do?
We were set up in 1969 to match local charities and community organisations with local people who wanted to help out. Since then we've placed tens of thousands of people with organisations that enabled them to give their time effectively. We've also learnt a lot about the borough and the people who live in it, and we've added to what we do to respond to people's needs and the barriers they face to meeting them.
Alongside the matching service we started with we have:
K&C Ambassadors - street-based volunteering with a lot of flexibility, good for people who want to try volunteering for the first time and those who can't commit to longer-term placements
New Opportunities - working intensively with people who have been unwaged for a long time and who want to get into, or get back into, paid employment
InsideOut - working with people whose path to a good job and living independently is blocked by a criminal record
Wellbeing - working with disabled people and those who face barriers to living independently because of long-term health conditions, whether physical or psychological
Community & Maternity Champions - working with people who live on the Lancaster West and Silchester estates and who are taking charge of their own wellbeing
3. Can you tell us how you've had to change your normal services/activities?
The pandemic mobilised a lot of people to help their neighbours and their community. Thousands of people asked us to place them, and we needed more staff time to manage all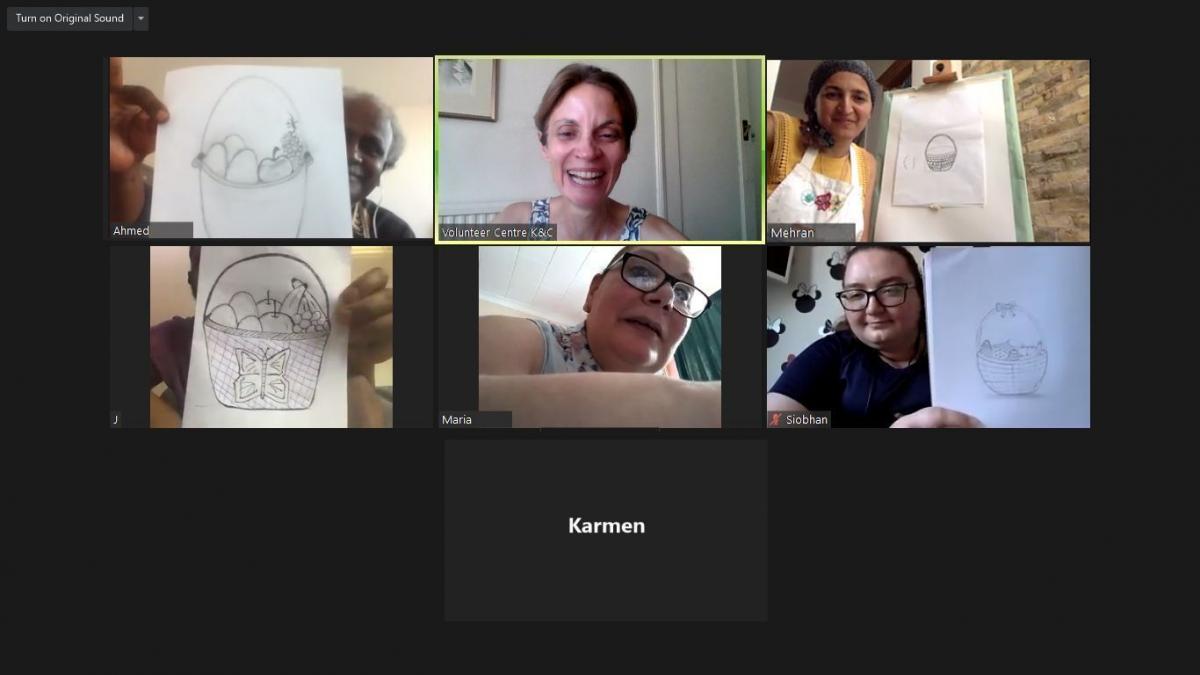 the requests, many of which were hard to match because a large number of our charity partners couldn't safely keep their voluntary services running, and because volunteers were also being deployed from national recruitment campaigns to fill local vacancies. We moved as much of our work online as we could, which meant helping some of our clients to get online - clients needed help to use the Internet or video-conferencing software for the first time, some needed financial help to maintain a connection and some needed basic IT equipment. Beyond our doors we played a role in co-ordinating the community response to the pandemic, alongside charity partners like KCSC and AgeUK, statutory partners like RBKC and the NHS, and networks of local people including Mutual Aid and Nextdoor.
4. Tell us of a current achievement or something you're particularly proud of, at the moment?
The people who live in the borough are its greatest asset. They're supported by an amazing ecosystem of community organisations that, as a result of catastrophic cuts to local government and the NHS over the last decade, is rare in London and almost unheard of elsewhere. Both RBKC and our local NHS have maintained support for community organisations, and the work they did with local people and statutory partners in the first phase of the pandemic is a template for the way we will have to work together to survive the economic tsunami we're facing. We didn't get everything right, and we're definitely learning every day, but collectively we helped to tackle isolation and mental ill-health, prevent hunger, reduce digital exclusion, and connect people to make K&C a better place than it would otherwise have been. Knowing we make a difference keeps us going.
5. Do you have a particular case study and quotes from the current lockdown period?
Jennifer's Story:
"I used to be my mum's carer, and when she unfortunately died, it left a big void in my life, by not having anyone to occupy my time and to keep me company. So someone suggested that I volunteer, in order for me to get me out of the flat.
I started volunteering nearly 20 years ago for another charity by doing admin in their office, which made me feel needed again. As I used to be employed in an office, it felt like old times, and I felt part of the work force again. I'm still there, and during that time, I've volunteered at other organisations as well, including the Volunteer Centre.
Volunteering gives me motivation to get out of the flat, as I don't go out much, it takes my mind off my troubles, and I can leave them at home while I'm out!
I have attended various training workshops organised by the Volunteer Centre, and received training and gained experience in different computer applications and other office procedures.
The Volunteer Centre has also provided me with a telephone befriender during lockdown who phones me once a week, of which I am grateful, as some weeks, she is the only person who I speak to. Therefore, her phone call reduces isolation for me."
Quote from volunteer:
"As lockdown began in late March, I realised there would be many local residents experiencing feelings of isolation and with time free, I volunteered as a Telephone Befriender through the Volunteer Centre Kensington Chelsea website. As the weeks have gone by, I have built a relationship with these people and I really look forward to checking in with them. This has been my first experience with the Volunteer Centre and I am incredibly impressed with the energy, care and dedication of the team in charge of Wellbeing."
Please visit VCKC website for more information.