KCSC's Spotlight articles are produced regularly, each focussing on an organisation working wholly or primarily within the borough. The articles are included in our e-bulletin and on our website. If you would like your organisation to be featured please email info@kcsc.org.uk.
1. What is your organisation's name?
North Kensington Law Centre (NKLC)
2. Can you describe what you do?
NKLC was founded in 1970 as the first law centre in the UK. The purpose of the law centre has always been to support the community with their legal problems, making law and justice accessible to everyone. We have solicitors and caseworkers with expertise in employment, immigration and asylum, housing, welfare benefits and crime. We also run special projects supporting those affected by the Grenfell Tower disaster, rough sleepers needing help with their immigration status, and those applying for the Windrush compensation scheme.
3. Can you tell us how you've had to change your normal services/activities in response to Covid-19?
At the start of the pandemic we launched advice lines for specific areas of law (information available here: nklc.org.uk/coronavirus-information). This enables clients to speak directly with caseworkers and solicitors, as they would in a drop-in service. We have had to pause physical drop-in sessions and greatly reduce face-to-face meetings. Instead we meet with clients by phone and video conference. We do our best to meet the needs of clients in an accessible and safe way and will open our offices more as the situation allows.
4. Can you tell us of a recent achievement or something you're particularly proud of?
We are proud of how we have managed, through pandemic waves and lockdowns, to continue to support our clients competently and with expertise. We have made sure no client has been left behind and have done our best to stay accessible. This last year we have also built important partnerships with local councils in West London to support rough sleepers get immigration status, which empowers them to claim benefits and find work.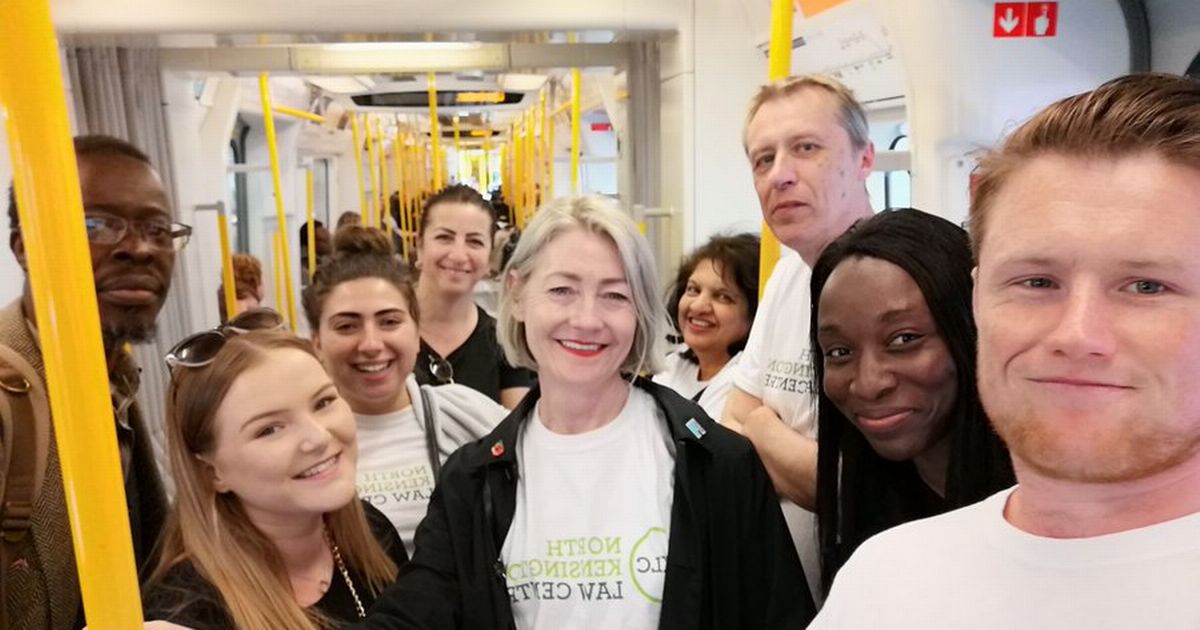 5. Do you have a particular case study and quotes from the current lockdown period?
Our client, F, worked in a café chain and was the only ethnic minority staff member. She was treated less favourably than her colleagues who received more support, training and opportunities. Not long after starting, F resigned following an incident of unfavourable treatment. She subsequently submitted a grievance without success. F then came to us with a goal of having the company acknowledge that they mistreated her. We explained the legal position and the process of making a claim in the employment tribunal. We helped her draft and submit her employment tribunal claim, which led to the employer agreeing to settle the claim out of court. We helped F with the negotiations which resulted in compensation, a reference and an apology. Whilst the apology was not adequate, F felt she had made an impact and the company would think more about how they treat BAME staff members in future.
Quotes:
"Firstly, I want to thank you for all your help, I had my 1st decent night's sleep last night."
"Thank you for your effort and for your help, you put a smile on my family's face"
"I have not met you but I just wanted to thank you soooo much for everything. Your phone call was great and so helpful. You answered all of my questions fully and I felt very relieved after the call".

Please visit NKLC website for more information.