KCSC's Spotlight articles are produced regularly, each focusing on an organisation working wholly or primarily within the borough. The articles are included in our e-bulletin and on our website. If you would like your organisation to be featured please email info@kcsc.org.uk.
1. What is your organisation's name?
Minds United Football Club
2. Can you describe what you usually do?
We have been operating since July 2019 supporting people with mental health issues through sport. The aim of our organisation is to reduce isolation and improve wellbeing. The club delivers football and tennis sessions for all, and we also have a football association (FA) development hub at our members club where we place individuals on FA level 1 and refereeing courses to provide FA education to enhance employment opportunities.
3. Can you tell us how you've had to change your normal services/activities in response to Covid-19?
As a result of Covid-19 we have adapted and been innovative with the guidance from the FA and local county FA. Since March 2021 we have been able to return to playing football and have moved to doing FA courses online.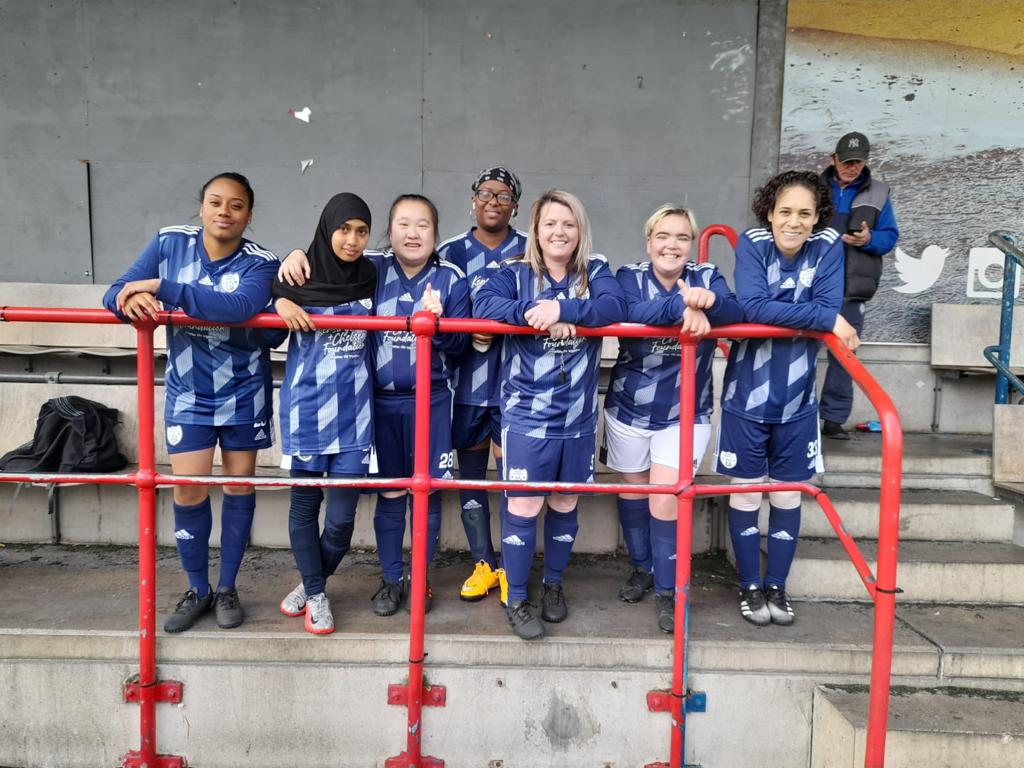 4. Tell us of a current achievement or something you're particularly proud of, at the moment?
We received funding from TNL Community which allowed us to achieve our goal of creating two weekly women-only football sessions. This has now grown to two new female teams which has allowed us to create a female-only division in the North West London (NWL) League, as well as the female teams playing against the male and mixed teams in the Surrey community and Surrey Football for All Leagues.
We have also received RBKC Mayors Awards, Middlesex FA Charter Standard Club of the Month, Middlesex FA ELCO Special Recognition Awards and won 5 cups since June.:
Middlsex FA NWL League 20/21
Middlesex FA Mental Health County Cup 20/21
Surrey FFA Premier Tournament 20/21
Surrey FFA League Tournament 20/21
Hampshire Inclusion Cup 21/22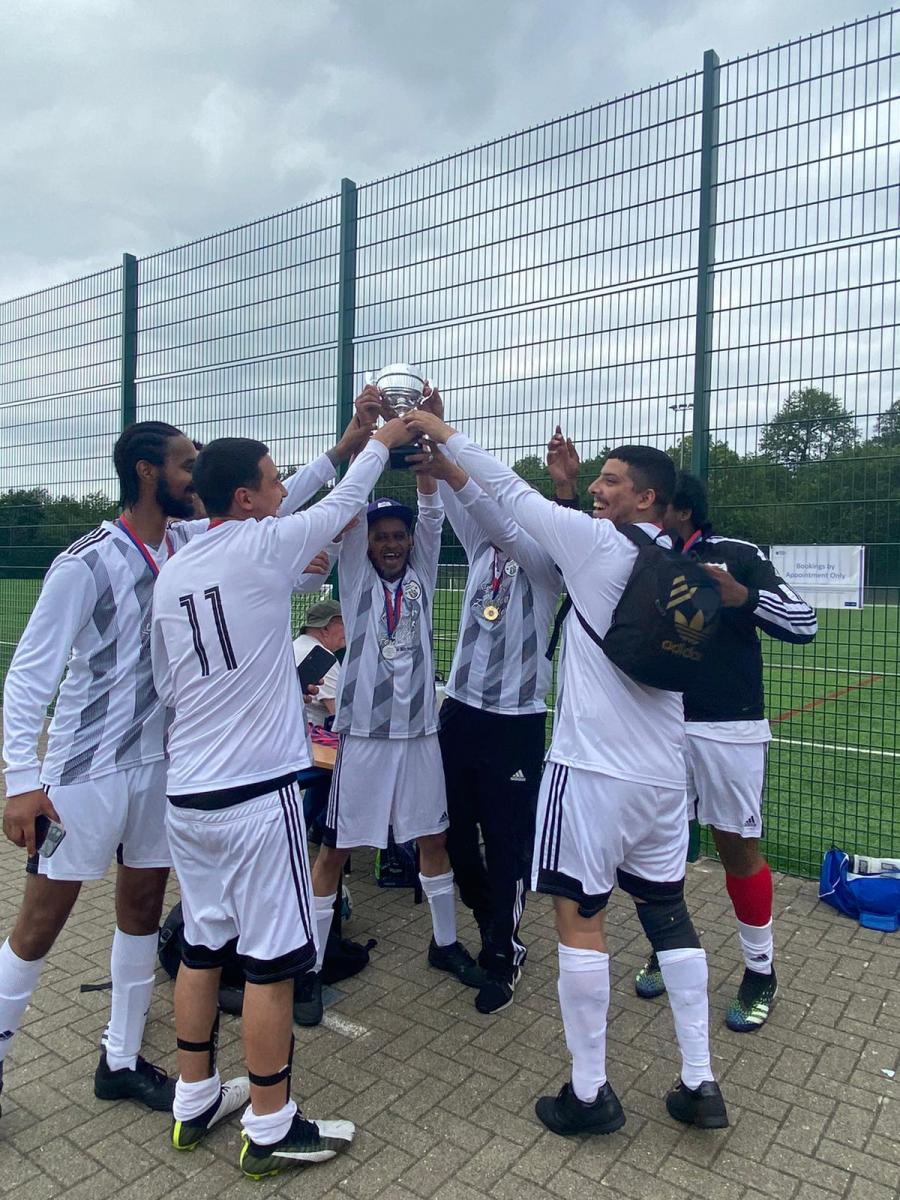 5. Do you have quotes from members?
"Minds United isn't just a football club it's a family. I know for a fact it has kept many many people out of hospital probably including myself. It gives us something to look forward to on a daily basis and keeps us fit and healthy. It also gives patients who are in hospital a chance to go out and do some exercise which I wish I had the opportunity to do when I was in hospital 5 years ago."
"I have enjoyed my time at Minds United. The social side, the banter, to see the smiles on people's faces."
"The sessions have helped my mental health in many ways. They have helped me to start playing a sport again that I love in a non-judgemental environment and it's really built my confidence again as a person and given me something to focus on other than my personal issues as well as helping me keep fit and healthy. I have been able to make friends with everyone regardless of what struggles we all may face in life and even though I haven't been part of Minds FC [for long] I already feel part of a family there."
Please visit Minds United F.C. website for more information.