KCSC's Spotlight articles are produced regularly, each focussing on an organisation working wholly or primarily within the borough. The articles are included in our e-bulletin and on our website. If you would like your organisation to be featured please email info@kcsc.org.uk.
1. What is your organisation's name?
Crosslight Advice
2. Can you describe what you usually do?
Established in 2009, Crosslight Advice is an established, community-focused charity working to alleviate poverty and hardship caused by the burden of unmanageable debt and lack of financial capability.
We are dedicated to reducing debt-poverty and equipping our clients for the future. We deliver this commitment through three aims: advise, equip and encourage. We advise by providing advice and acting as an advocate for our clients. We equip by running budgeting workshops, classes, and one-to-one coaching. We encourage by offering mentoring, befriending, as well as sign-posting to help clients address the causes of their financial difficulties.
What sets Crosslight apart is our 'whole-person' philosophy. We walk alongside our vulnerable households for as long as it takes: providing relief from the point of crisis through to full restoration. We take a holistic approach for each of our clients through the provision of free debt advice, money education, and ongoing support. There is no limit on the amount of support we provide, and our aim is to never have to turn anyone away. Through the COVID-19 crisis and beyond, we remain steadfast in our commitment to providing vital services to communities across Kensington & Chelsea, and throughout West London and Kent.
3. Can you tell us how you've had to change your normal services/activities in response to Covid-19?
This year has seen a surge in appointments, as well as a shift to crisis management support and the need for effective online budgeting resources. This trend is set to continue into 2021 as we enter another period of economic uncertainty. We have moved all our education and resources online and transformed our face-to-face service to a telephone-based operation. We hold most of our appointments over the phone, with a small amount of socially distanced appointments face-to-face. We continue to offer comprehensive casework to over 450 clients, however, we have had to work much harder to achieve the same level of 'holistic' support that sets us apart.
4. Tell us of a current achievement or something you're particularly proud of, at the moment?
We are committed to continuing to provide a vital service to the most vulnerable within our communities, no matter the circumstances. Throughout such a turbulent year, we are proud to so far not have missed a single appointment when transitioning to remote working. We have also seen cancellation and 'no show' rates fall dramatically.
5. Do you have a particular case study and quotes from the current lockdown period?
Quotes from members:
"We were facing personal bankruptcy before we came to Crosslight. We are back on track, clearing the debt and life is vastly improved. We cannot thank [our Advisor] enough for his help" - Client, Debt Advice
"Many thanks for all the help you have provide me. You have been the most positive energy in my life since meeting, wonderful staff. Words cannot explain my sincere appreciations I feel so blessed to have found Crosslight" - Client, Debt Advice
"You came into mine and my sister's life at just the right time. I was exhausted. I have been fighting since 2013 to acquire my sister's passport, with so many obstacles in the way. You have gone above and beyond to assist my sister with not only getting residency but also helping her with her benefits and debts, and providing for her when no one else would. Without the assistance of Crosslight, I do not know where she would be now." - Client, Debt Advice
"I am no longer allowing myself to bury my head in the sand and found myself yesterday inspired and confident enough to complete the first draft of my business plan. I feel confident that I can clear my debts, manage my money, return to solvency and, ultimately, turn my life around." - Money Course attendee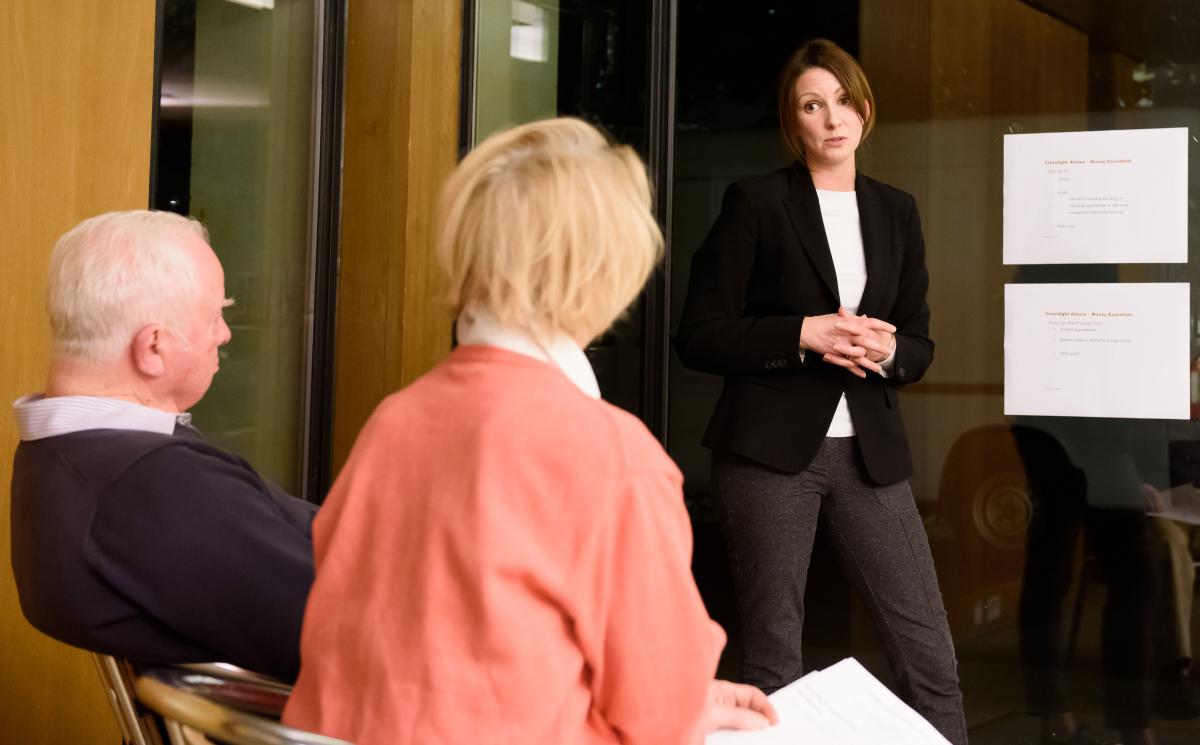 Case Studies:
Marie* came to Crosslight in huge distress, just before lockdown. She cried throughout the first appointment. She had been a victim of domestic and financial abuse, and for her own safety, she had escaped to a women's refuge. As a result, she is suffering with depression.
She worked for a retail company and received a minimum wage but is hoping to further her education in the near future. Marie's debts were a result of family members taking out credit in her name. She had found out that they had no intention of repaying her and she could not afford the contractual payments herself. During lockdown Crosslight decided to write to all of the creditors and request that the debts were written off on the grounds of the client's ill health and the suffering that she has endured from her family. This has been successful and Maria is now debt free, but she still requires help with furthering her education.
When we met her most recently, she looked like a different woman; fresh faced and full of smiles. She told us that Crosslight had changed everything for her and she now no longer worries the same way that she used to. She had wanted to start a book-keeping course to improve her employment prospects, and we were able to give Maria the good news that a donation had been made to pay for this. Maria was over the moon, saying that the support Crosslight put in place had completely transformed her life and she felt she had a much brighter future ahead of her.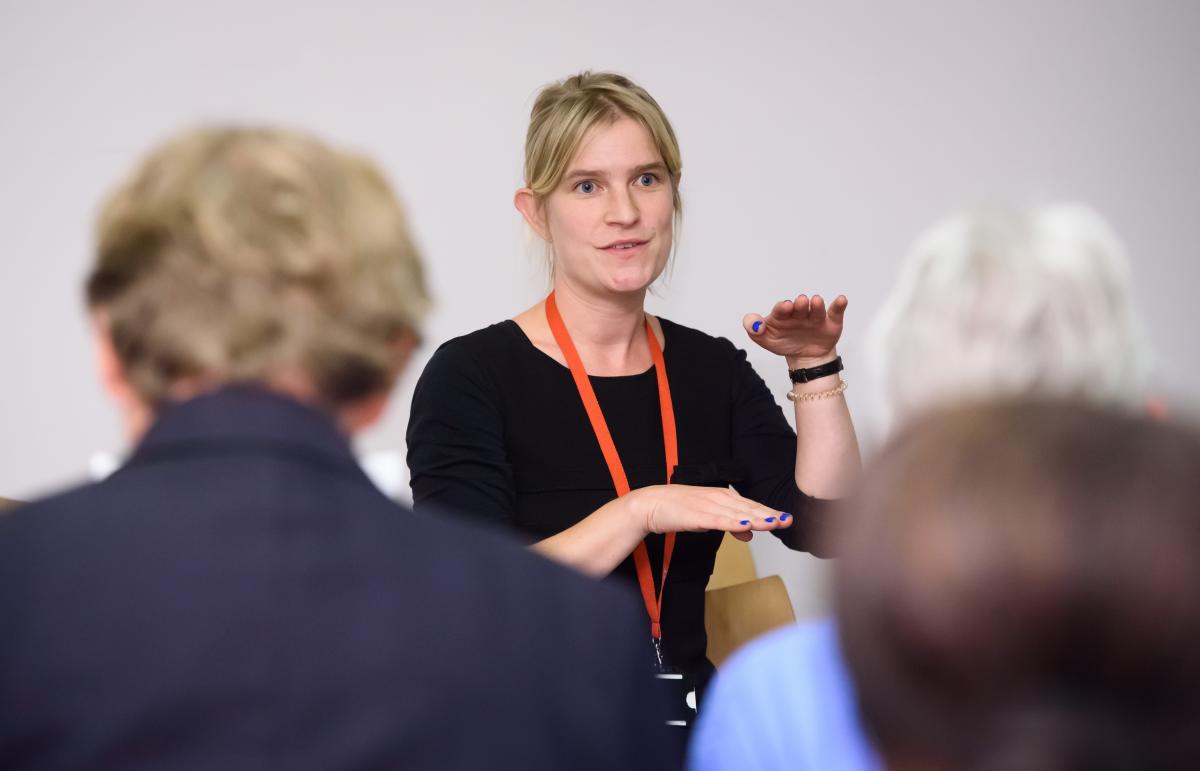 Rachel* contacted Crosslight having just escaped an abusive relationship. She has been in and out of temporary accommodation with her seven-year-old son and is still waiting for a permanent address to call home. With her brother recently passing away, she was struggling to focus on her finances. On top of this, she was having sleepless nights from sleeping on her sofa, because she did not have a bed for herself.
Due to the constant upheaval, she fell into debt trying to keep herself and her son safe. Rachel came to Crosslight for help with £18,000 worth of debt that she could not afford to pay back. During the coronavirus lockdown, Crosslight applied for a Debt Relief Order which is a formal debt solution to write off debts, which was approved. Crosslight also secured a donation to buy a bed for the client. When we told Rachel the good news, she was very relieved to know that the letters and constant demand for payments would finally come to a stop, and is now looking forward to a good night's sleep.
*client's name has been changed
Please visit Crosslight Advice website for more information.