This year, KCSC is celebrating its 60th anniversary of supporting the local voluntary and community sector in Kensington and Chelsea.
We are planning to celebrate this during the year and we also want to use this opportunity to highlight some of the great work that local organisations are doing in the borough.
As part of this, we are launching a new feature on our website - every month we will spotlight a local organisation and highlight the great work it's doing through a short 'article' and some photos.
Our second Spotlight is on The ClementJames Centre
Can you describe what you do?
The ClementJames Centre is an award-winning charity that empowers the community to release its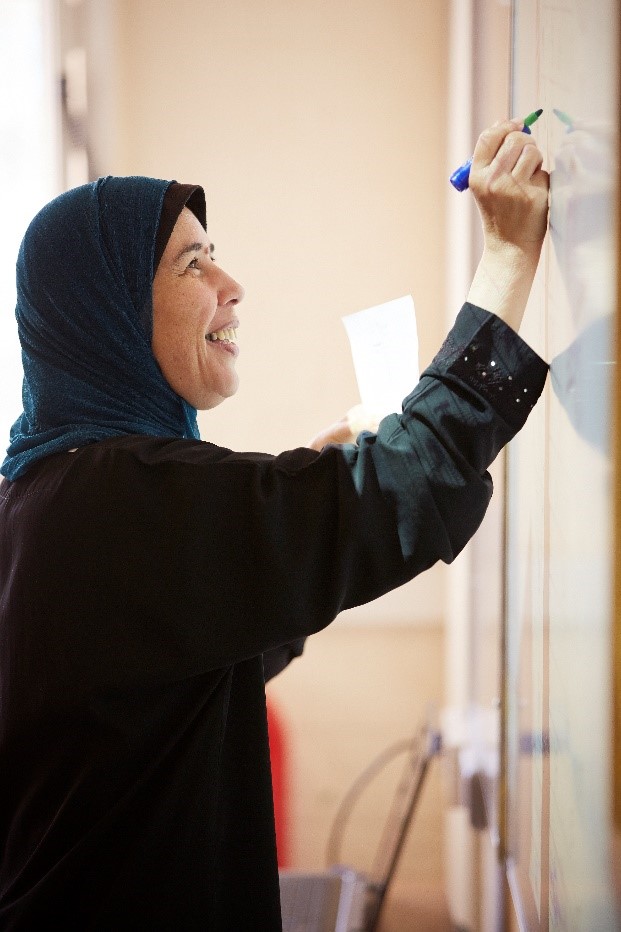 potential in one of London's most disadvantaged areas. Our vision is for everyone in the community to release their potential and live fulfilled lives.
We achieve this through four key programmes:
Employment Support, which helps people gain meaningful and sustainable employment through personalized advice and support, mentoring, and work-skills activities;
Adult Learning, which supports adults to improve their English, Maths, and ICT skills through a wide range of Functional Skills courses and intensive Literacy & Numeracy support;
Children & Young People's Education, which helps children and young people learn, flourish, and achieve their potential through academic support, mentoring, Literacy & Numeracy support, and activities designed to raise aspirations; and
Wellbeing & Support, which empowers people to overcome barriers and challenges and engage with their own wellbeing by providing Information, Advice, and Guidance alongside a variety of wellbeing activities.
Can you give an example of a current project you are running?
As part of our Employment Support programme, every month we host corporate partners to work with us to deliver Interview Skills Days which give our clients the opportunity to work one-on-one with a corporate volunteer for top interview tips and insights tailored to their own skills and interests. This enables our clients to develop the confidence and capability required to take the next step in their employment journey.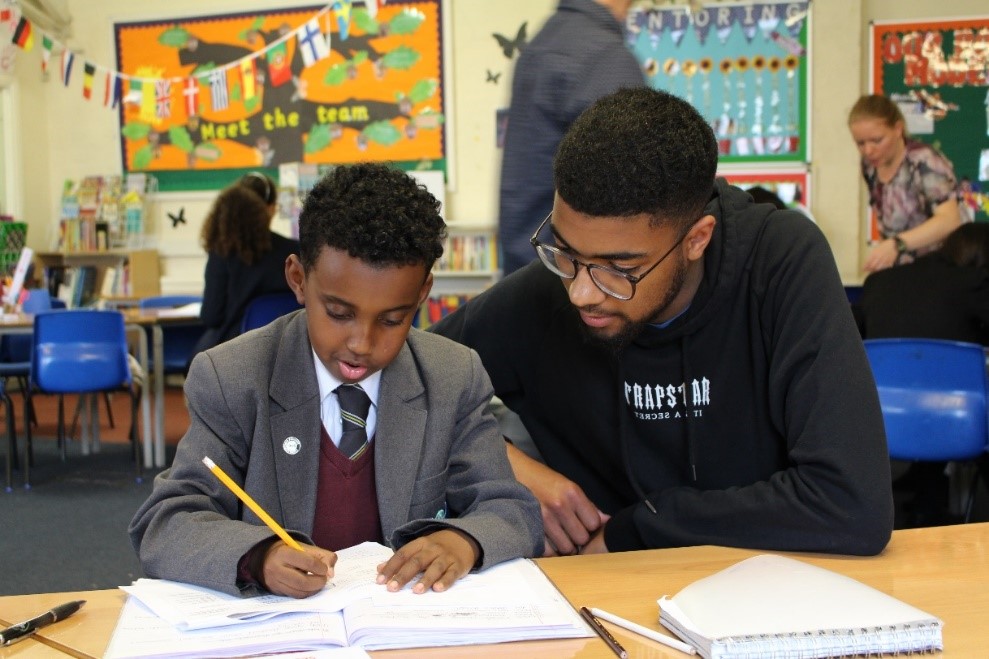 Tell us of an achievement or one of the things you are most proud of that has had a big impact?
One of the things we are most proud of as a charity is our ever-growing programme of wellbeing support which works hand in hand with our education and employment programmes to combat social isolation and provide extra support to local residents' mental health wellbeing. By seeing and understanding the complexities and challenges facing each individual, we are able to build a comprehensive package of support that breaks down the barriers to education and employment. Our wellbeing programmes give clients the time and space to meet new people, build confidence and resilience, and learn about the importance of self-care both independent of and in conjunction with our other strands of support.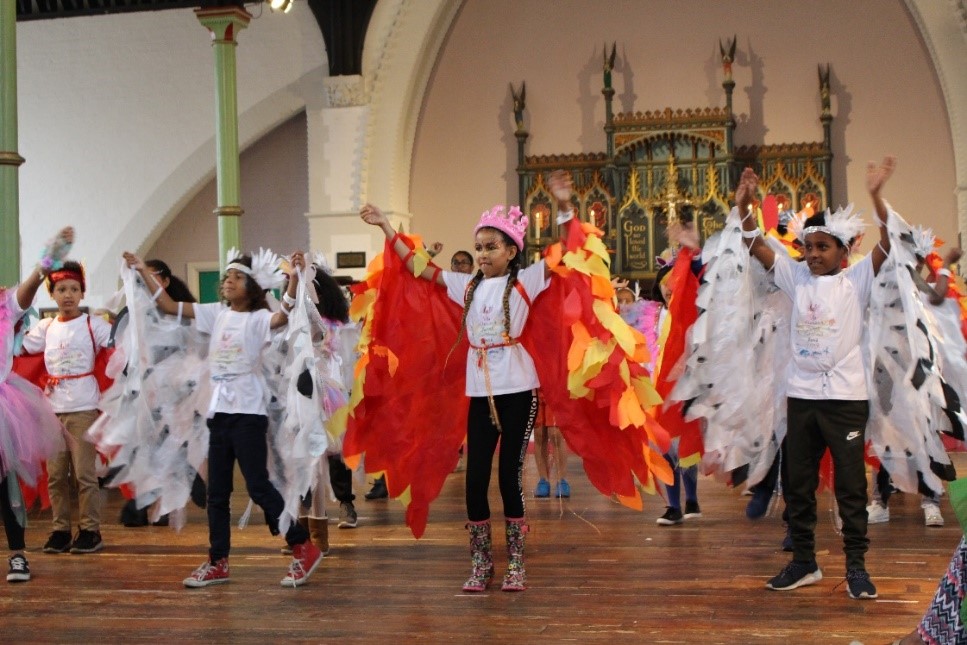 Our team is constantly reviewing and improving our wellbeing offer and the number of people benefitting from our wellbeing services has risen from 216 in 2016/17 to 455 in 2018/19. After the Grenfell Tower fire, due to ClementJames' long history of community service, local people instinctively identified The ClementJames Centre as a place where they could seek practical and compassionate care. Since the fire, we have further evaluated and developed our regular provision and provided more intensive support wherever possible, including employing a Young People's Counsellor to deliver on-site counselling support, offering therapeutic group gardening sessions in our beautiful community gardens, and extending our weekly Wellbeing Clinic, a place where clients can relax and receive NADA acupuncture and health and wellbeing advice from a qualified practitioner.
KCSC provides a lot of support and advice to organisations locally but do you have any 'lessons learned' you would like to share with other organisations?
At ClementJames, we continuously review our community's changing needs and do our best to adapt our services accordingly. All our education, employment and wellbeing programmes have been developed in direct response to the different challenges local people face. However, we have also found that it is important to balance your response to evolving needs with your organisation's mission, expertise and resources. If you don't, you risk stretching yourself too thinly which could have an adverse effect on the vital services you deliver. Seeking out long-term, mutually beneficial partnerships with specialist local providers has been our solution to offering the best possible services to our community without risking mission drift or adding pressure on existing resources. For example, debt advice charity Crosslight support our centre users every Friday with financial advice, and the North Kensington Law Centre offer quality legal and immigration advice to the ClementJames community on a fortnightly basis. This allows local residents to benefit from the expertise of multiple organisations - all under one roof.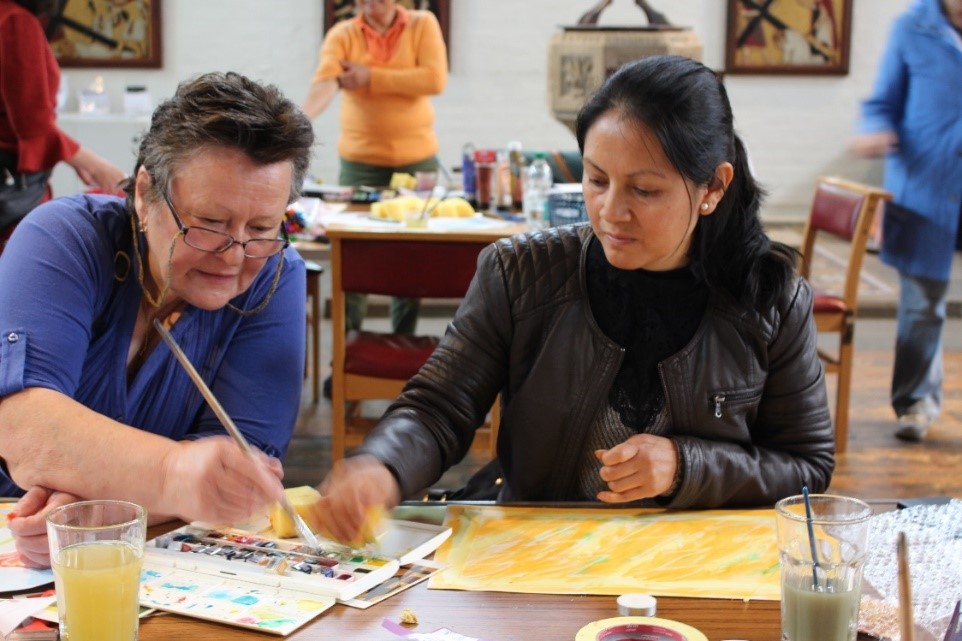 A case study from The ClementJames Centre : Jay's Story
Before I came to ClementJames I was a negative and cynical person. I used to hang out with people who were alcoholics and addicts and I didn't have a real purpose or goal to work at, so that was all I knew back then. I first came to ClementJames because I was stuck in a rut. I was having therapy and decided that, rather than drinking and coping that way, I would seek support. ClementJames took me on straight away. They helped me with my CV and cover letter and I attended an interview skills day with volunteers from Barclays Bank. I got my first job as a cleaner after a few months.
I kept on coming to ClementJames for employment support as I was still on ESA [Employment Support Allowance] and only worked 10 hours a week, as I didn't feel I could do any more. Over time, ClementJames challenged my limiting beliefs about myself. They even challenged me to think about what I was getting from the people I was hanging out with. Being on benefits, you get stuck in a pattern, a bubble. I was stuck in the system and didn't feel like I could progress, but ClementJames made me believe that I didn't need to be stuck in that pattern. No one had ever had that conversation with me before, no one had asked me where I wanted to be in 5 years. They made me realise that the best therapy is work.
In January this year, I found full-time work as cleaner. It's not glamorous but I really enjoy it.
It has given me a purpose, a structure, a routine. I am also able to do acting on the side, which is my love. I am now off ESA and am making less money than I had on benefits, but I am earning my money and that feels good. I feel I have something to offer society.
Since coming to ClementJames I have had so much support. As well as the employment support, I have had a mentor who helped me with my presentation skills and now I can present myself in a more positive way. I have also had information, advice and guidance to help me with housing issues.
Without this centre my life would have taken a very different trajectory I'm sure. I feel so much more confident; I feel like I can hold my fort. I was recently diagnosed with autism, and a few years ago that would have crushed me, but now I can see that it's okay, there are lots of successful people who have autism. I think ClementJames has played a huge part in that as I have been challenged so much by people here, to recognise that I have skills and abilities, even if I have disabilities.
One of my managers said to me the other day 'you are so positive Jay, I love being around you'. I felt really good when she said that. Before coming here no one would have ever have said that. When I first came here I would always talk about my alcoholism, my depression, my anxiety. Now I get up early, work out regularly, I have lots to feel positive about.
What users said about ClementJames:
"ClementJames challenged my limiting beliefs about myself."
"Without this centre my life would have taken a different trajectory I'm sure. I feel so much more confident; I feel like I can hold my fort."
"ClementJames understood everything I had going on in the background."
"ClementJames motivated me to think about my interests and moulded me to think about my career path through all the programmes and speaking to staff and volunteers."
"After coming to The ClementJames Centre for a while, I now feel like I am not alone. I feel much stronger because ClementJames has made me realise the power and strength that I didn't realise I had."
"This is where my career has started and if it was not for ClementJames I would never have been able to fulfil my dreams."
---
If you are interested in being 'spotlighted', please contact sylvia@kcsc.org.uk. We will get back to you as soon as we can with more information.
See previous Spotlight article here