Over the last 18 months, North West London (NWL) Clinical Commissioning Group (CCG) have been working with a group of over 100 local residents through their Engage Participate Involve Collaborate (EPIC) programme, to develop proposals for how they work with local people and involve them in the work of the National Health Service (NHS) in future.
One suggestion from the group was that an 'Involvement Charter' was developed setting out standards that NWL CCG expect to meet and be held accountable to. The group helped with the development of the charter, which they are now publishing in draft for further comment.
Draft  'Involvement Charter'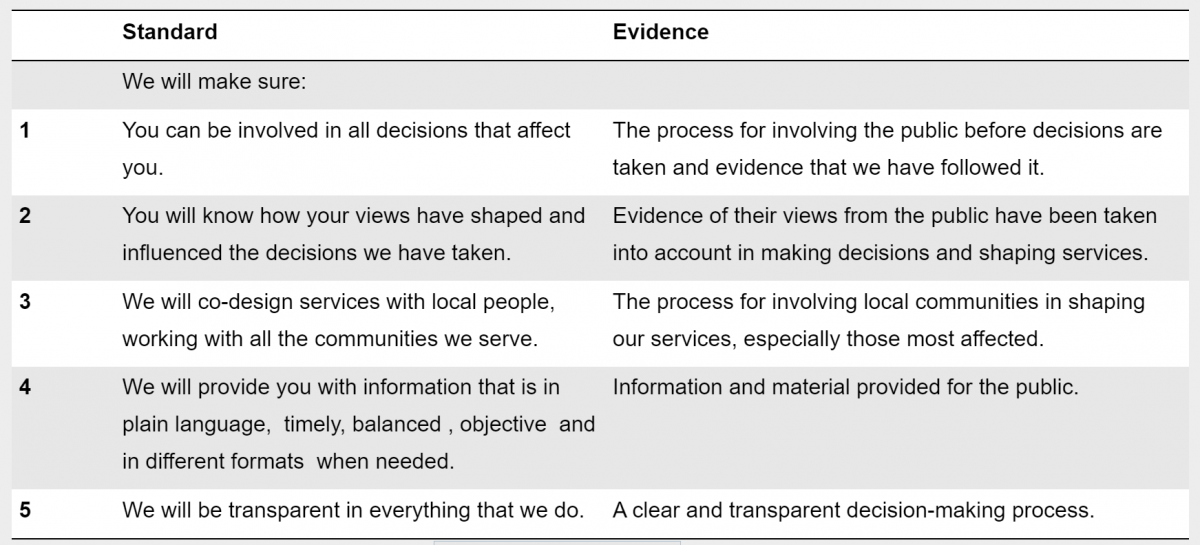 NWL CCG are asking for any queries or comments on the draft charter by emailing nhsnwlccg.communications.nwl@nhs.net by Friday, 6 September 2021.
The charter forms part of a much wider plan to better involve residents in the work of the local NHS. Find out more about these plans by clicking here.