KCSC's Spotlight articles are produced regularly, each focussing on a different organisation working wholly or primarily within the borough. The articles are included in our e-bulletin and on our website. If you would like KCSC to feature your organisation in a Spotlight article please email info@kcsc.org.uk.
1. What is your organisation's name?
Equal People mencap is a 30 year old charity in North Kensington and our website is www.equalpeoplemencap.org.uk/
2. Can you describe what you usually do?
Equal People mencap is a charity that provides:
Independent Living and Community support and Personal Care (CQC Registered) to adults and children with learning disabilities, autism, complex needs and mental health issues and those affected by the Grenfell Fire disaster.
A daily Drop-In service at our Resource Centre in W10.
Activities and training groups based at our Resource Centre and 8 community spaces round the Bi-Borough and Brent.
Our Network Hope Community has health and wellbeing activities for the people of North Kensington.
Housing Management to 17 tenants.
The Harrington Club – a weekly evening social club aimed at older members, including transport to/from home.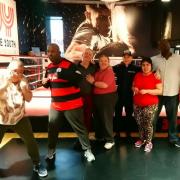 We are funded through personal budgets and grants from RBKC social care, the National lottery, Children in Need, City Bridge and the Kensington and Chelsea Foundation
This means we are:
Often supporting vulnerable individuals either 1:1 or in groups.
Working with individuals who live alone, with friends or with families.
Equal People mencap has:
A staff team of 60 working at the Resource Centre & in the community.
23 volunteers based both at the Resource Centre and the community.
A Resource Centre with a kitchen, activity room, 2 small meeting rooms, 3 WC's, a reception and office space.
Three homes where several tenants live and nine 1-bedroom flats.
3. Can you tell us how you've had to change your normal services/activities?
A lot had to change. Normally we have roughly 80-90 people with a learning disability (LD) and 10 people from the community would visit us each quarter. Now we are supporting many of the same people with some new individuals and families but through different channels of communication and support. We are delivering 10 online activities a week to 45 people who have access to the internet. We also call people weekly for a chat. Our Floating Services continues to support adults and children in their homes and the community, which also helps families by shopping and picking up medication, maintains online and phone contact to those self-isolating with their families and sends out care packages.
Since the lockdown Equal People mencap has online activities accessed by 45 people 30 with LD and 15 people from the local North Kensington community.
Yoga Monday Youtube and WhatsApp -LD
Social Group -Zoom -LD
Bingo - Zoom and conference call - LD
Sport for confidence -Zoom -LD
Hope wellbeing group -Zoom- (15 people for the community North Kensington)
Music group Zoom -LD
Boxing Zoom- LD
Amici Dance Zoom-LD
Sef massage -Youtube and WhattsApp- LD
Zumba -Zoom LD
We do workshops and monthly events, in June we held the Cirque Du Soleil performance on Zoom!
4. Tell us of a current achievement or something you're particularly proud of, at the moment?
We are proud of how rapidly we responded to the situation to develop strategies to help our service users. We are helping individuals and their entire family to have the basics that they need such as food, medication, social contact and daily activities. We are proud that we have managed to keep much of the vitally important social interaction aspects of the centre/charity going under these difficult circumstances. We are really grateful to all of our staff for their continued dedication and determination to provide support, reassurance, fun, and meaningful connection and activities to our members.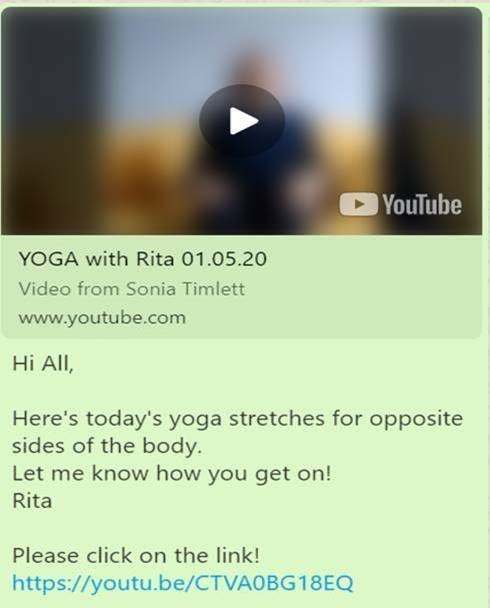 Please click here for link https://youtu.be/DqFkhh3vaRM
5. Do you have a particular case study and quotes from the the current lockdown period?
G is a service user with mild learning disabilities and has been attending the service for 6 months. G has 1 to 1 support at EPM and is a wheelchair user. G participate in activities at EPM such as Healthy Cooking, Music group and Cricket.
Unfortunately, we had to close the Centre due to COVD-19. As all service users were to stay at home, manager, activities workers and outreach workers created online activities for service user to stay connected throughout isolation. Using App's such as WhatsApp, Zoom and YouTube.
G was very happy to participate in a Social Group though Zoom and his family supported him to be connected to Zoom. G was excited to see his friend from the EPM. G felt a lot more relaxed seeing his friends on Zoom as he doesn't know when he will see everyone again.
The social group is giving G something to look forward to every week. It has also helped him to feel more connected and less bored at home. Also the social group has encouraged G to take part in other online activities such Yoga on the WhatsApp Group.
During these challenging times, G has been positive and motivated by accessing the online activities which has also build his confident from learning a different way to adapt by using online activities.
Quotes from current lockdown period:
"The Music Quiz on Wednesdays as he thought this was great fun. I will set it up for him on the desk top computer so he can see the big screen and get to know everyone's faces. It is such a wonderful idea for the centre to implement these sessions whilst everyone has to be at home and definitely helps to stop them from getting too bored and feeling cut off." (Family member)
"J did the Zumba last week which he really enjoyed. He said it was amazing. J has a lot of energy and needs to be active if he is not this affects his mental health." (Family member)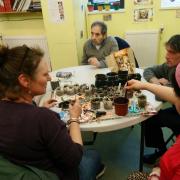 Please click here for more information on the work Equal Mencap are currently running.