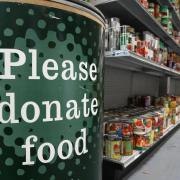 KCSC is contacting local food banks and other organisations which provide food-related support in Kensington and Chelsea to obtain regular updates on provision in the borough. Information is updated every two weeks.
Please note the information on this page was accurate at the time entered and is subject to change. If you have more up-to-date information, please let us know as soon as possible by calling KCSC on 020 7243 9800 or sending it to [email protected].
Click here to view these on a map.
Age UK Kensington and Chelsea (Shopping Service) Currently at full capacity and new referrals will be placed in a waiting list.
Group shopping session (starting at 10am taking up to 5 hours) open to residents 55 years of age and over, who are unable to go to the shops on their own, but are able to pay for their own shopping. A minibus picks up individuals from their home and takes them to the local supermarket. Individuals must go through an assessment with Age UK to ensure they meet the criteria. There is a contribution of £2 towards transport for the trip.
Hours: Wednesdays (South of the borough) and Thursdays (North of the borough)
Contact: Guy Simpson at 020 8969 9105 or [email protected]
Website: https://www.ageuk.org.uk/kensingtonandchelsea/our-services/group-shopping-trips/
*Last reviewed: 30 November 2023 
All Saints Notting Hill 
Only on the last Friday of each month. Providing food items and toiletries. No referral needed.
Hours: 10am - 11am 
Address: Clydesdale Road, Notting Hill, W11 1JE
Phone: 020 7727 5919
Website: www.allsaintsnottinghill.org.uk/
Social media: Facebook, Twitter
*Last reviewed: 30 November 2023
Bay20 - Closed form 18 December to 2 January
Free tea and coffee served Monday - Friday from 11am - 4pm.
Street Kitchen/Foodbank with Unity Grove CIC - Thursdays from 2pm - 4pm, no referral required.  Tickets required, please collect tickets from Bay20 from 10am on Thursdays.
Citizens Advice service available Mondays 10am - 1pm. Please call 020 3579 0384 for an appointment.
Address: 71 St Marks Road, W10 6JG
Phone: 020 3579 0384
Email: [email protected]
Website: https://www.bay20.org/
Social media: Twitter
*Last reviewed: 30 November 2023
Chelsea Methodist Church 
Drop-ins open from 9.00am to 12.30pm, with access to showers and toilet facilities, free laundry service and care packages made available. Guests can seek advice and receive clothing, a hot meal, drinks and snacks.
Hours: Mondays and Tuesday.
Hot lunches to eat in or takeaway served at 1pm.
Debt advice service operates on Tuesday morning. 
Women's only drop-in, Wednesdays, 3pm - 5pm (Access to Case Worker).
Address: 155A King's Rd, Chelsea, SW3 5TX.
Phone: 020 7352 9305
Email: [email protected]
Website: https://www.chelseafulhammethodist.org/community
Social media: Twitter, Instagram
*Last reviewed: 6 November 2023
Dads House 
Foodbank. Open to single dads, single mums and families. If referring someone, please contact Billy (number below) first. Free Family Law Legal advice clinic twice a week – phone to make an appointment.
Hours: Monday to Friday (10am to 1.30pm). 
Address: 22 Lillie Road, SW6 1TS
Phone: 07765 183 504
Email: [email protected] or Foodbank manager: [email protected]
Website: https://www.dadshouse.org.uk/
Social media: Twitter, Instagram
*Last reviewed: 3 November 2023
Dalgarno Trust 
Foodbank operating every Thursday. In order to use the service you will need to arrive and register between 10am and 1pm.  This can be done in person on the day but if you would like to download and fill in a form in advance click here to download the registration form. After registration you will be given a ticket and a time slot and asked to return to collect your food between 2-5pm. Due to increased demand on the food bank food can only be given to people who live in Kensington & Chelsea. Please be prepared to show proof of address, and if you have children in your household, please show proof (e.g. child benefit statement).
Address: 1 Webb Close, Dalgarno Way, W10 5QB
Phone: 020 8969 6300
Email: [email protected]
Website: www.dalgarnotrust.org.uk/our-programmes/foodbank/
*Last reviewed: 7 November 2023
Kensington and Chelsea Foodbank 
You will need a voucher from a support agency such as Citizens Advice. Once you receive this, you can exchange it for a minimum of three days emergency food. Basic toiletries are also available. More information on how to get help can be found by visiting the website below.
Hours: Tuesdays (11am to 1pm) and Fridays (11am to 1pm)
Address: Notting Hill Methodist Church, 240 Lancaster Road, Notting Hill, W11 4AH
Phone: 020 3728 9003
Email: [email protected]
Website: https://kensingtonchelsea.foodbank.org.uk/get-help/how-to-get-help/
*Last reviewed: 3 November 2023
Refettorio Felix at St Cuthbert's 
Offer takeaway and seated lunches for vulnerable adults.
Hours: Monday to Friday (Takeaway between 12pm to 1pm. Seated service doors open at 12pm, lunch served from 12.30pm to 1.30pm.)
Address: 51 Philbeach Gardens, Kensington, SW5 9EB
Phone: 020 7835 1389
Website: https://www.refettoriofelix.com/
Social media: Instagram
*Last reviewed: 3 November 2023
Response Food Bank 
Provide food parcels for collection for anyone living in the South of the borough. Call to arrange an appointment.
Community Collection food bank run in conjunction with Karma Bank and 'Kensington and Chelsea Community Aid'. 
Thursdays 11am - 1.30pm.
Address: 300 Old Brompton Road, London SW5 9JF
Phone: 020 7370 4606 or 07308 015 983 (hotline number)
Website: https://www.responseprojects.org.uk/
*Last reviewed: 30 November 2023
RESTART LIVES at St Columba's Church 
Offer sit down meals for individuals who are rough sleeping, homeless or in need.
They also offer one-to-one appointments and provide help and support for those looking to return to employment and independent living. (This is not held at the church, but at RESTART's HQ/office - address and details shared on appointment basis only). 
Hours: Fridays (6.30pm to 8.30pm)
Address: St Columba's Church, Pont Street, Knightsbridge, SW1X 0BD
Phone: 020 3778 1518
Website: https://restartlives.org/our-programme/
Social Media: Twitter, Instagram 
*Last reviewed: 30 November 2023
SMART 
Cafe serving pay-as-you-feel hot food.  You can give what you can afford, or nothing, if you don't have anything to give.
A veg bag scheme, with three different pay packages, containing fresh seasonal vegetables is available.  Book via the website or contact SMART.
Hours: Mondays, Wednesdays and Thursday (10.30am to 4pm)
           Saturdays and Sundays (10.30am to 4pm)
Address: The Basement 15 Gertrude St, Chelsea, SW10 0JN
Phone: 07341 560 625
Email: [email protected]
Website: https://www.smartlondon.org.uk/
Social Media: Twitter
*Last reviewed: 3 November 2023
St Luke's Vestry Food Bank Club 
Provide access to healthy fresh fruits and vegetables for an optional donation of £3/visit. No booking or referral needed.
Hours: Tuesdays (12pm to 2pm)
Address: St Luke's & Christ Church, Sydney Street, The Vestry, SW3 6NH
Email: [email protected]
Social media: Twitter, Facebook, Instagram
Website: https://chelseaparish.org/community-outreach/food-bank-club/
*Last reviewed: 3 November 2023
St Matthew's Food Bank 
Open to all. No voucher or booking needed. Each person welcome to take up to 10 items (max. 2 from each category). Coffee and tea also served.
Hours: Wednesdays (4pm to 6pm)
Address: 29 St Petersburgh Place, W2 4LA
Phone: 020 7229 2192
Website: https://www.stmatthewsbayswater.org.uk/foodbank.html
Social Media: Facebook
*Last reviewed: 3 November 2023
St Michael's North Kensington
WAND UK distributing food from this location. People are asked to register in advance, either online or in person. Read more here.
Hours: Tuesdays - Registration from 10.30am - Collection between 2.30pm and 4.30pm 
Address: 35 St Lawrence Terrace, W10 5SR
Phone: 020 8962 4132 or 07813 485 607
Email: [email protected]
Website: https://www.wanduk.org/community-food-delivery-goody-bags/
*Last reviewed: 3 November 2023
The SPACE 
Community market (food, including fruit and vegetables) operating on Mondays - ticketing from 11am, and open until stocks last.
Food Hub serving hot food, fruit and vegetables on Saturdays - ticketing from 1.30pm, and serving from 2pm until stocks last.
Baby bank operating on Tuesdays from 9.30am to 4pm.
*Some deliveries possible, depending on availability.
Address: 214 Freston Road, W10 6TT
Phone: 0800 047 8161
Email: [email protected]
Website: www.214space.org
Social media: Twitter, Instagram, Facebook
*Last reviewed: 3 November 2023
Venture Centre 
Foodbank operating every other Saturday 12pm to 4pm. Registration starts at 12pm. No referral needed. People are encouraged to bring a bag or trolley to carry items.
Meet and Eat Lunch (cooked meals) served on Wednesdays betwen 1pm and 2pm. Opportunity to indulge in a free warm meal and chat with neighbours and friends. 
Address: Venture Centre, 103a Wornington Rd, W10 5YB
Phone: 020 8960 3234
Email: [email protected]
Website: https://www.venturecentre.org.uk/
Social media: Facebook
*Last reviewed: 3 November 2023
World's End Estate (at Flashpoint Community Centre)
Foodbank operated by Venture Centre.
Hours: Thursdays (registration from 12pm to 2pm; collection on arrival)
Address: Worlds End Estate, SW10 0DX
Phone: 020 8960 3234
Email: [email protected]
*Last reviewed: 3 November 2023